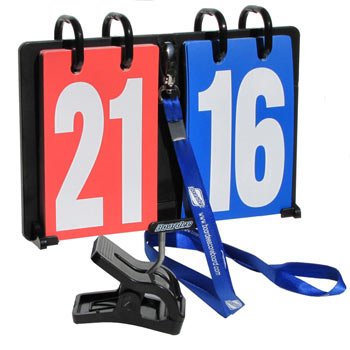 Boardee Portable Scoreboard

#BOARDEE
1-9 $32.95 each
10-20 $30.95 each
21+ $28.00 each
NEW!! This new item is in HIGH DEMAND and will be in stock very soon. We have already accepted many orders, so place YOUR order now. They are expected to sell very fast.
Clips on to anything like a beach chair, ball cart or referee. (First ever)

Stores a stats/pool sheet on its back. (first ever)

Hangs from a lanyard. (first ever)

Stable scoring cards in the wind. (first ever)

Openable card hangers, Double-sided scoring cards, Numbers go up to 30, Openable card hangers, Easy to use, carry and store.

Dimensions: 7.1 x 0.3 x 5.1 inches ; 13 ounces
Click Here to see the full description of this awesome new product!