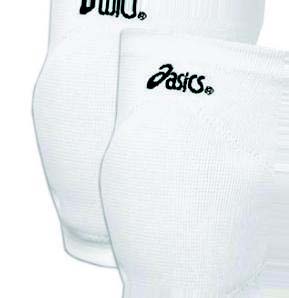 ASICS® COMPETION 2.0 (#E4162)
(1-11) $19.95
(12+) $18.75
Exclusive ASICS® Kinetofoam™ wraps itself about the joint, providing comfort and fit from all angles. Enhanced comfort and less bulk. Low profies. One size.

ASICS® ZDO152 SLIDER™ (#E4160)
(1-11) $13.95
(12+) $12.95
Molded PU foam pad for impact protection. Knit elastic sleeve for comfortable fit. Low profile. One size.

ASICS® ZD0200 GEL-VICTORY™ $12.00 (#E4161)
Exclusive ASICS® GEL® Cushioning System for superior shock asbsorption. Wide, low profile. Shorter 8" sleeve. Once Size.
Close out - limited quantity.

Tachikara&reg TKP (#E4190)
(1-11) $14.75
(12+)$13.75
Contoured foam pad indented for comfort, cushioning and maximum protection. Compare to ASICS ZD09. White, Black.

Tachikara&reg TK2000 Kneepad (#E4191)
(1-11) $12.95
(12+) $11.75
Tachikara's international style low-profile knee pad is designed with hi-density foam inside a solid elastic sleeve. Allows freedom of movement with wrap-around protection. One size fits all. White.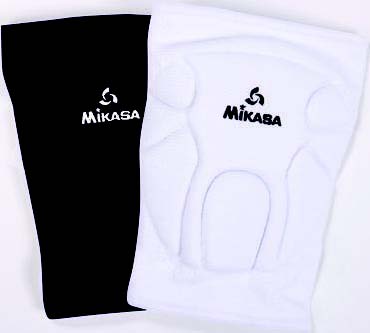 Mikasa® 830 (#E4172)
(1-11) $14.95
(12+) $13.95
Antimicrobial fabric kills germs. Available in adult and junior sizes. White, Black.